The Big Little Diesel Repair Shop
For over 40 years, Dave's Diesel Repair has been repairing, rebuilding, overhauling and maintaining diesel engines for clients primarily across Alberta, but extending to as far as Alaska and the Northwest Territories. What started out as a humble one-man business on the north side of Edmonton has evolved into the "big little shop" – big enough to take on any job in-house, but small enough to maintain a personal connection with our clients. Today we operate out of a state-of-the-art 20,000 sq. ft. facility in Acheson, Alberta, but we've never forgotten where we came from, or the clients who helped us get to where we are today.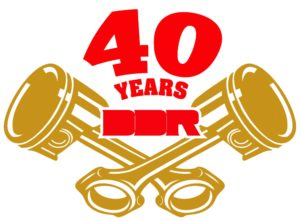 Personal Service
Unlike our dealer counterparts, at Dave's Diesel Repair you're more than just an invoice. Dave knows every customer that walks through the door, and on most days, you'll find him in his work clothes, ready to get dirty. How many dealers can say that? Dave's personalized service and work ethic set a high standard, and one that all our 20+ employees aim to match. And when you call us, you won't get an automated voice; someone will always be there to assist you and will do everything they can to accommodate you, even if it's last-minute.
Quality is Key
At Dave's Diesel Repair, we specialize in doing things right the first time. All our Journeymen are Red-Sealed, and attention to detail is at the core of everything we do. Our certified, licensed inspection facility is unmatched for in-house capabilities, with dyno services (chassis and stationary), a fuel injection room, machine shop services, and a massive inventory of parts stocked on the shelves.
Sponsorship & Accreditations
At Dave's Diesel, it is important for us to be involved in the industry and give back as much as possible. Below are some of our accreditations and organizations that we sponsor:
Part of BBB for over 30 years
Sponsor Alberta Tractor Pull Association
Sponsor Top Fuel Drag Racer / Top Nitro Dragster
Sponsor Top Alcohol Fuel Driver
Sponsor Nitro Harley (The Joker)
Sponsor at Castrol Raceway
Financing Available
We can work with a financial institution to finance your next project. Ask us about your options!
From general repairs to complete overhauls on a fleet of trucks, we've got you covered. For more information on who we are and what we can do for you, give us a call today!